Ad Save Magazine
Western Ontario's local direct marketing publication reaching homes and apartments with offers and savings.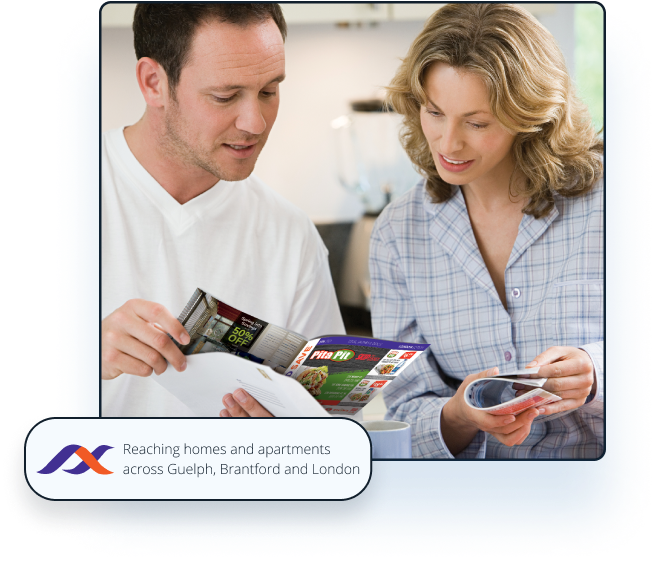 Ad Save Magazine
Is Your Business a Fit?
From Regional to Local brands, Restaurants to Professional Services, the AdSave Magazine is a good fit for any business type and size.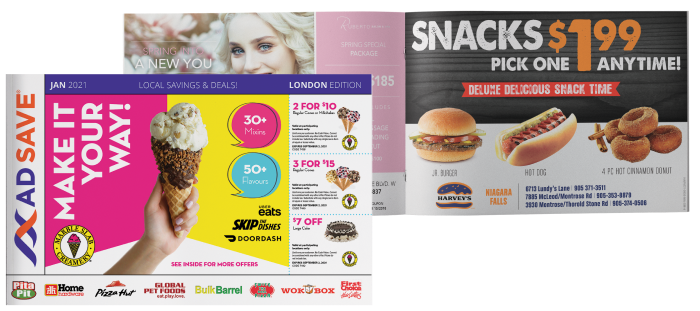 Features
Ad Save Magazine
Share Costs Through Co-Op Mail
Expand your coupon's reach and target consumers nationally with our most cost-effective product.
Target Apartments in Western Ontario
Our Adsave Magazine is our only publication reaching apartments across the Tri-Cities, Guelph, Brantford and London.
Increase Response Through Multichannel Campaigns
Consumers pay 39% more attention to campaigns that integrate Digital with Direct Mail than single-media campaigns.
Compare our products
What Product Works Best For You?
Compare our Direct Mail products by Areas Served, Reach, Issues per Year, Targeting Capabilities, and More.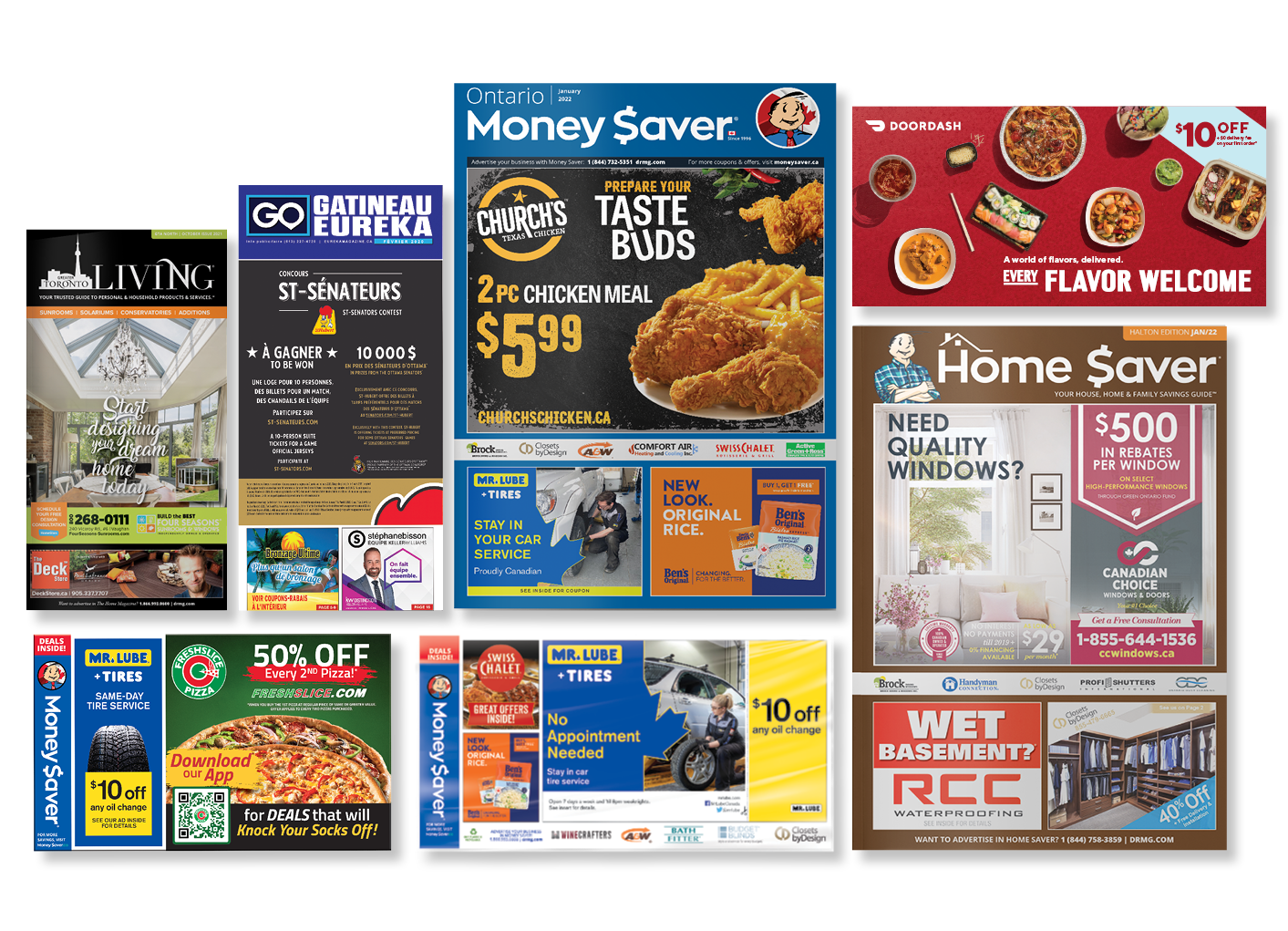 Ad Save Magazine Benefits
Published
6 Times per Year
Covering
7 Distribution Zones
Reaching over
478.5 Thousand Homes and Apartments
Coupon distribution of over
2.8 Million Homes per Year
DRMG Digital Features
Target Audiences & Track Campaigns
Leverage digital integrations and targeting capabilities to
increase and measure the return on your investment.
Call Tracking
Add a call tracking number to your campaign to evaluate calls and the return on investment from your Direct Mail campaign all in our DRMG Insight platform.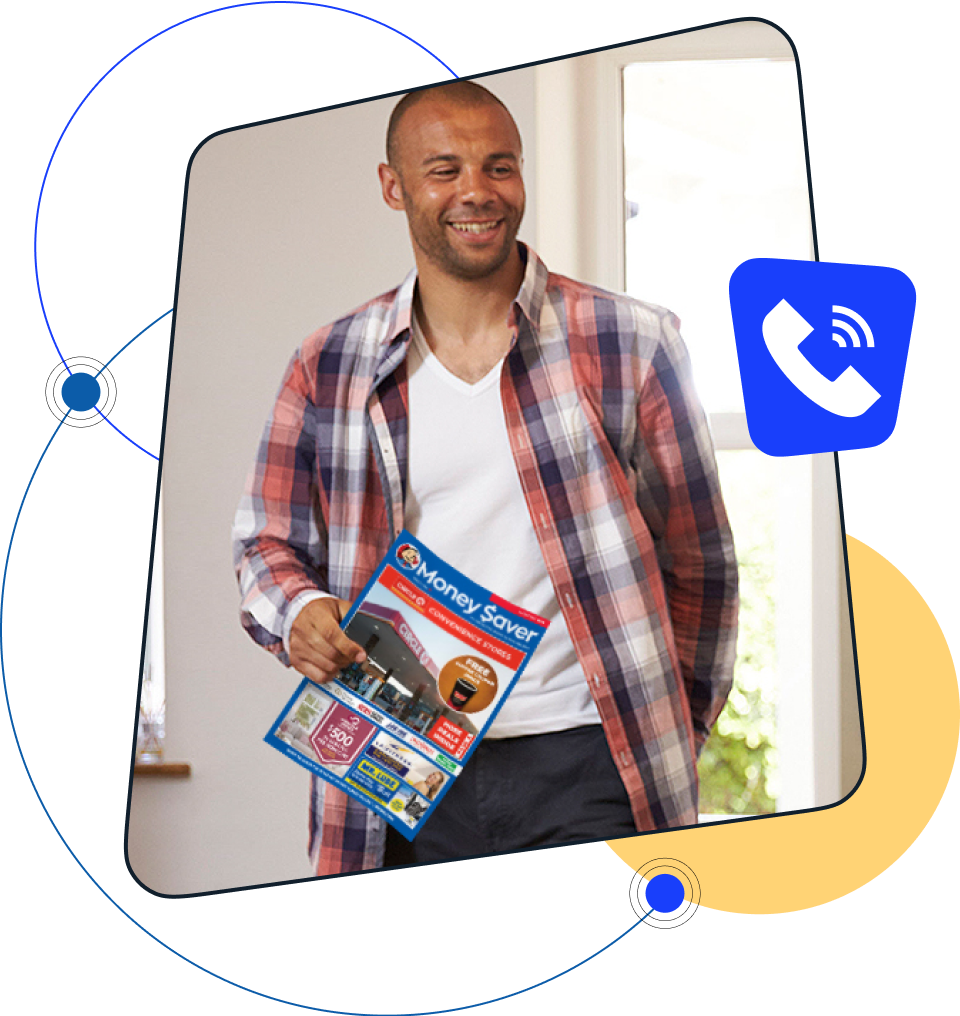 QR Code Tracking
Leverage QR Codes to make your website or App one scan away and gain valuable consumer insight through scan data in our DRMG Insight platform.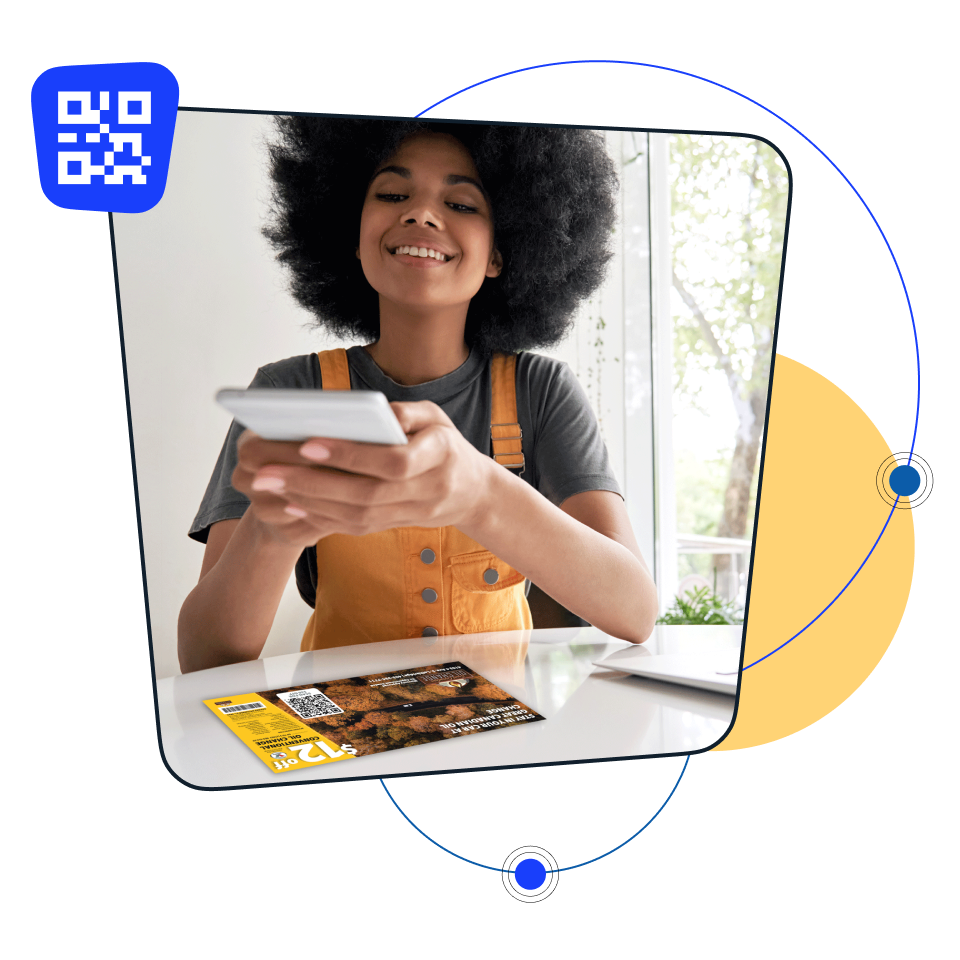 Audience Targeting
Target customers based on our demographic data available for each Zone including population characteristics, income brackets, and household details.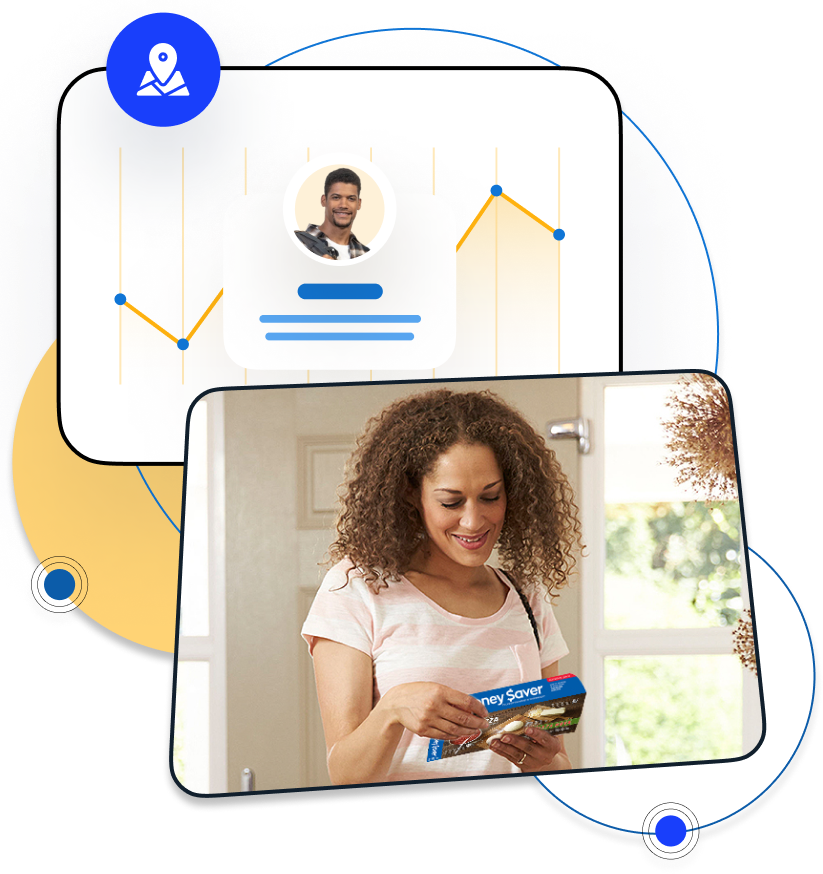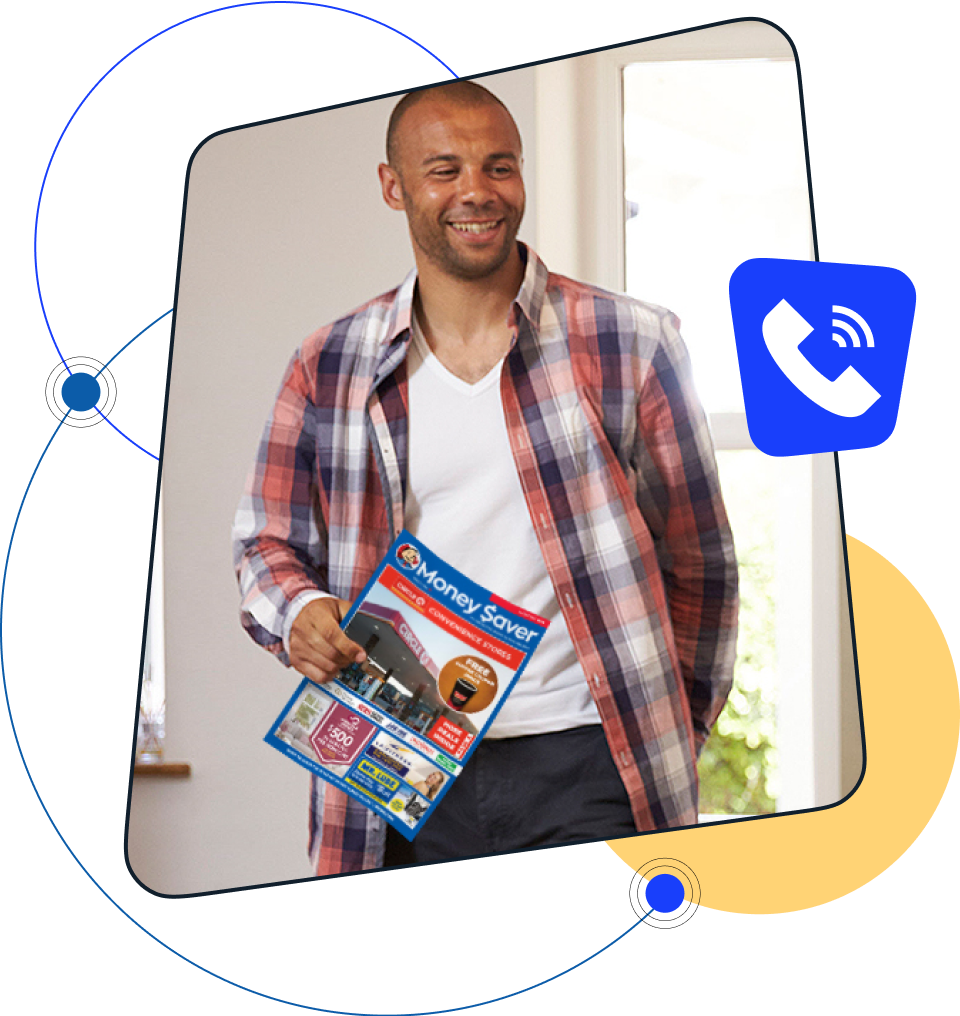 Artwork Specifications
Ad Save Magazine Specs
Cover Size Options
Front Cover

7.35" x 4.125"
Back Cover

8.25" x 5.25"
Inside Ad Size Options
Full Page

8.25" x 5.25"
Half Page

7.625" x 2.25"
Double Page Spread

16.5" x 5.25"
Direct Response Media Group magazines get out our message with guaranteed delivery to every home by Canada Post. This has really brought us to a new level. Our service bays are much busier and our car sales are up. I just want to thank everyone at DRMG for making our business better.
Get Started With Ad Save Magazine
Start attracting, engaging and retaining more customers at home, right in their mailbox.