Targeting & Analytics
Call Tracking Numbers
Trace and keep track of new customers who phone-into your business, evaluate those conversations, qualify leads, and use the data to calculate the return on investment of your ad spend.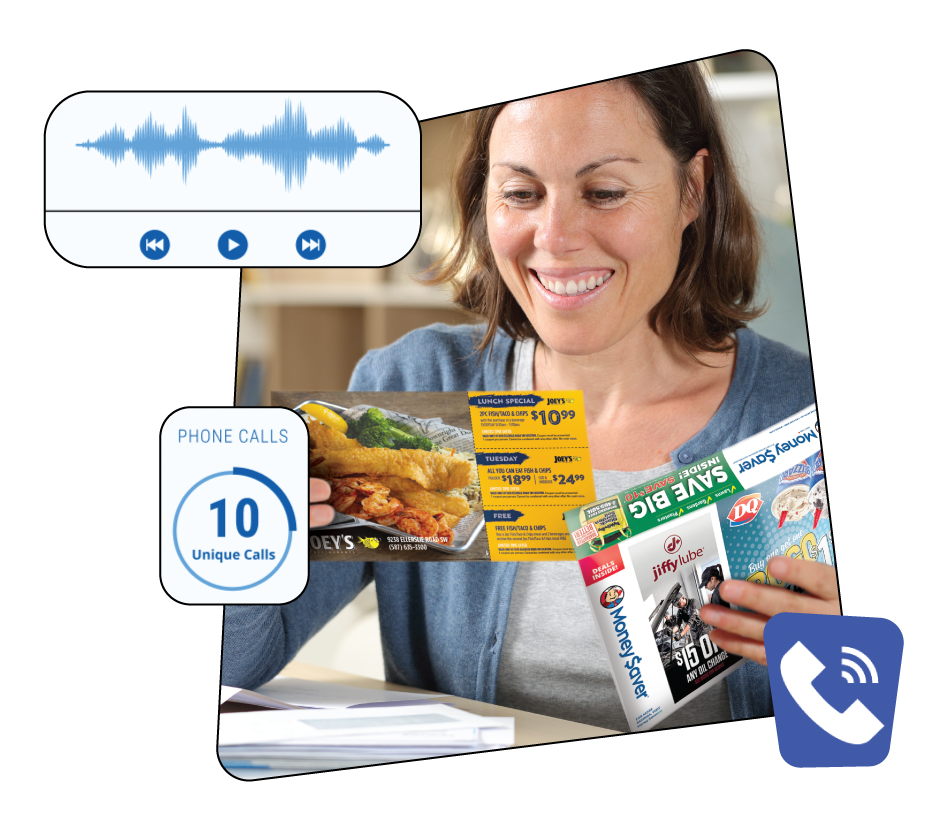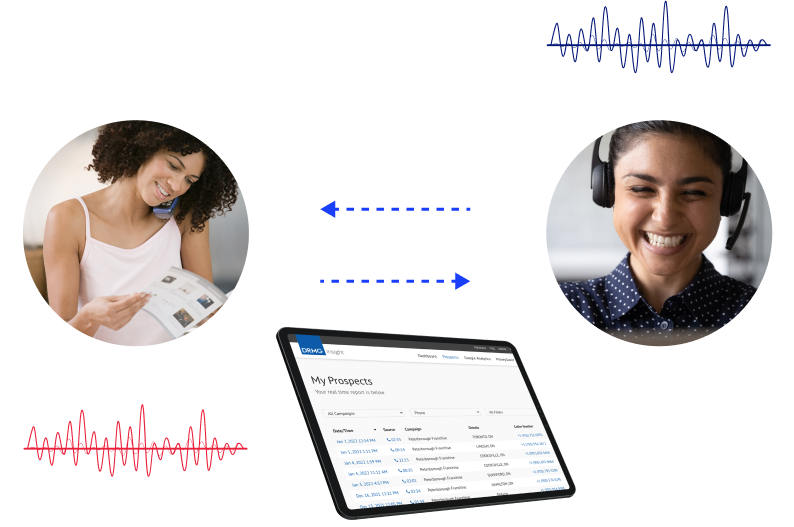 Track every call conversion
How Does Call Tracking Work?
Simply request a Local or Toll-Free Number to forward to your business line and we'll set up a tracking number to forward all calls from your campaign!
Powerful Features
Why is Call Tracking Important?
Prove Success & Optimize Your Ad Spend
A lot of marketers rely on instinct to understand which campaigns are performing. See results come in real-time and evaluate return on investment per campaign.
Understand Customer Experiences
Listen to and analyze calls to ensure you are attracting the right prospects and handling them the right way.
Gain Business Insights
See where your leads are coming from and when. Understand your business' peak call days, hours, and more.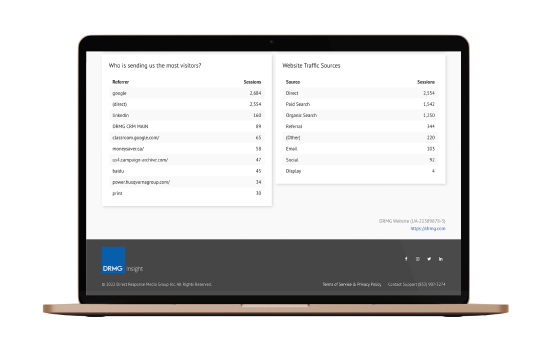 DRMG Insight Dashboard
View time, date, and location data from QR code scans all in one place! Filter and export data to use for retargeting, planning mail routes, and more!
LOGIN
Call Tracking
Call Tracking and Print Products
Leverage digital integrations and targeting capabilities to increase and measure the return on your investment.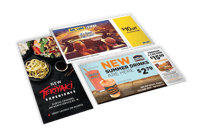 Solo Postcard Mail
MONEY SAVER MAGAZINE
COMPARE OUR PRINT PRODUCTS
We have been using the Money Saver Envelope for distributing our flyer each month using DRMG Insights, audience targeting, and call tracking to measure the performance and leads of this cost effective program. We also like the fact that it is inclusive of the design, print, and delivery through Canada Post with the best value available.
Get Started With Call Tracking
Start attracting, engaging and retaining more customers at home, right in their mailbox.