Home Improvement Marketing
Each year, especially come Spring, home improvement companies build marketing campaigns to reach as many prospects as they can, convert them into leads and close these leads into sales. While the basic goal of acquiring more leads and increasing sales never changes, there are ways of doing this more efficiently and effectively. We have 8 tips to help your home improvement business get more leads and increase your profits:
Advertise to your prospects before they'll need your services

Target only your ideal customers

Utilize shared direct mail products to increase your reach and Return on Investment

Optimize your website for lead capture

Ensure your local listings are primed for driving leads

Integrate your advertising campaign with Google Search Ads (Pay-Per-Click, PPC)

Rank higher in Google with Search Engine Optimization (SEO)

Track and optimize campaign results
1. Advertise to your prospects before they'll need your services.
The majority of home improvement services have peak seasons that hardly fluctuate year after year. Promoting your service during peak season is great, but why not get a heads up on your competition? By planning ahead, you can get in front of prospective customers first – maybe even before they know they need your business. This is great for brand awareness and creates a solid foundation to secure business ahead of and during peak season. Reaching prospects first and with a higher frequency will increase your credibility and response rates. Repeat your efforts at least 3 times in order to have a successful impact on your audience. Get ahead of your competition by reaching your target market early and more often!
2. Target only your ideal customers.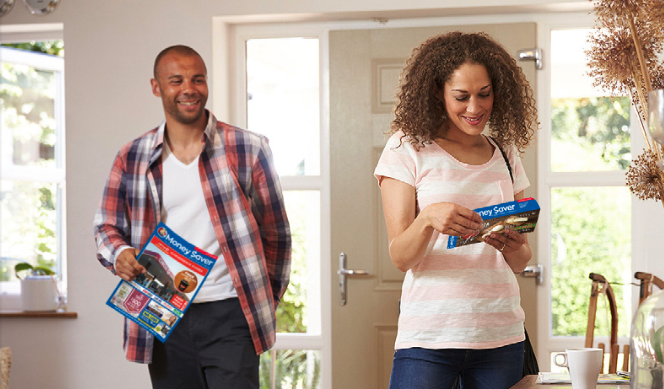 Don't waste your money on those who aren't interested or in need of your services. Sending direct mail and digital ads to every person in your service area is not only costly but frankly, is just silly. For example, if you are a lawn care business, you probably won't want to waste valuable advertising dollars on apartments. Target your ideal customer through a highly effective demographic and geographic analysis. Consider things like neighbourhood age, demographics, building types, household income, or household size. By targeting your messaging to specific areas, you'll reach those most likely to convert into business.
3. Utilize shared direct mail products to increase your reach and Return on Investment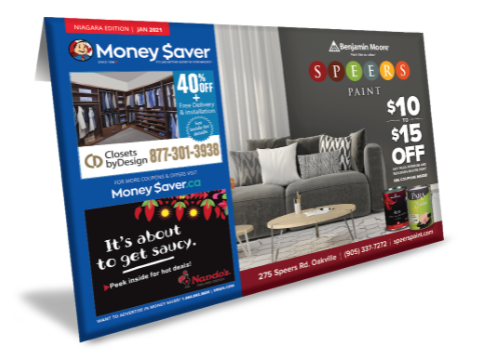 Even in what seems like a digital age, direct mail products remain a strong advertising channel, especially for home improvement. Shared direct mail products allow for mass reach and cost savings and Solo Postcards allow for specific targeting and a more personalized message. Customers are up to 500% more responsive to shared direct mail products. (DMA 2015 Response Rate Report). Plus, when integrated with digital campaigns, your exposure doubles and the time spent on your ads increases by 186%! (A Bias for Action, Canada Post, 2015).
4. Optimize your website for lead capture.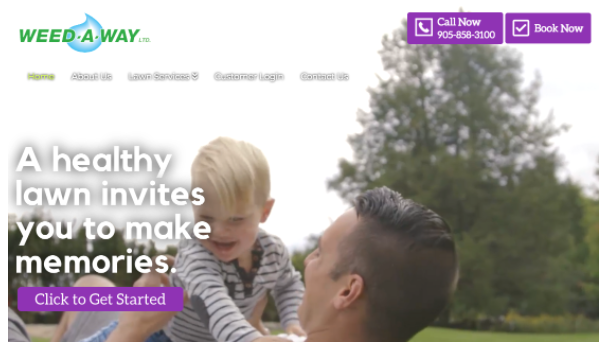 With each marketing channel, you place your business in, people are typically led directly to your website, so you'll want to ensure that it communicates your message and is optimized for lead generation. . Make it easy for visitors to understand who you are, what you offer and how they can contact you. Before and after photos are especially great for the home improvement sector to easily show visitors your past work and grab their attention.
To optimize for conversions, have an online quote and phone number readily available so they can contact you easily. This is often done at the top right-hand corner and should be available on every page to ensure leads have access to your information at all times.
5. Ensure your local listings are primed for driving leads.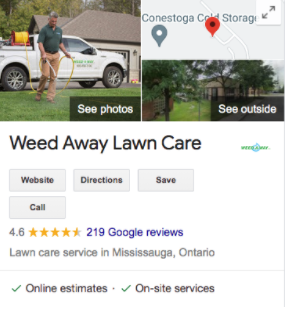 Creating a business listing on Google is easy and free using Google My Business. When someone is searching for services like yours in your city, map listings are typically the first thing search results will present. You want to ensure your business is not only listed but shows great reviews! Customers can't resist the shining gold stars of your Google reviews. Optimize your listings to show pictures of your work and have 100% accurate contact information.
Other great listing sites that you'll also want to make sure your home improvement business is listed on include:
Angie's List

Yelp

Facebook

Home Stars

HomeAdvisor
If your business isn't found on these sites, you risk losing many prospects to your competitors.
6. Integrate your advertising campaign with Google Search Ads (Pay-Per-Click, PPC)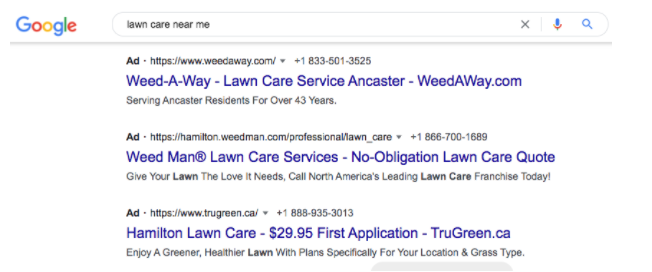 Almost all online experiences start with a search engine, more specifically, Google. If your business is not on page one of Google for specific target keywords, you could be losing a lot of potential business. To ensure that you are at the top of the list, many businesses invest in Google AdWords. Google ads are shown above all organic search results, including map listings! It's important to have someone experienced managing this to ensure you are paying for the right clicks from the right people. You will have the opportunity to bid on target keywords such as "[city] roofing" or "Renovations in [city]", depending on what home improvement sector you are in.
7. Rank higher in Google with Search Engine Optimization (SEO)
When someone searches on Google, below the paid ads, you'll see organic listings. These listings are secured through relevant content on your website that shows relevancy to the user's search terms. By writing keyword-rich content that is relevant to your business on your website, you will increase the likelihood of showing up for relevant search inquiries. If you are just starting to think about SEO, we recommend:
Make a list of relevant keywords to your business. For example, lawn care companies would want to include "lawn care" and "lawn maintenance"

Ensure these words are included in your website & listings

Partner with a professional to develop keywords and supporting content to help you increase your rankings on these terms
SEO is a lengthy endeavour, but it pays off. There's an old joke in the digital marketing world…
Where is the best place to hide a dead body? – On-Page 2 of Google, because nobody goes there!
Get ahead of your competition and start ranking your business higher on search engines!
8. Track and optimize campaign results!
If you aren't tracking your efforts, how will you know what's paying off? Whether it's Google Analytics or call tracking on Direct Mail, it's important to understand the return on your campaigns and continuously optimize them based on the results.
DRMG Insight is our innovative analytics program that can measure your direct mail performance in real-time. Gain valuable insights into every customer, capturing every call, click, view and QR scan from direct mail.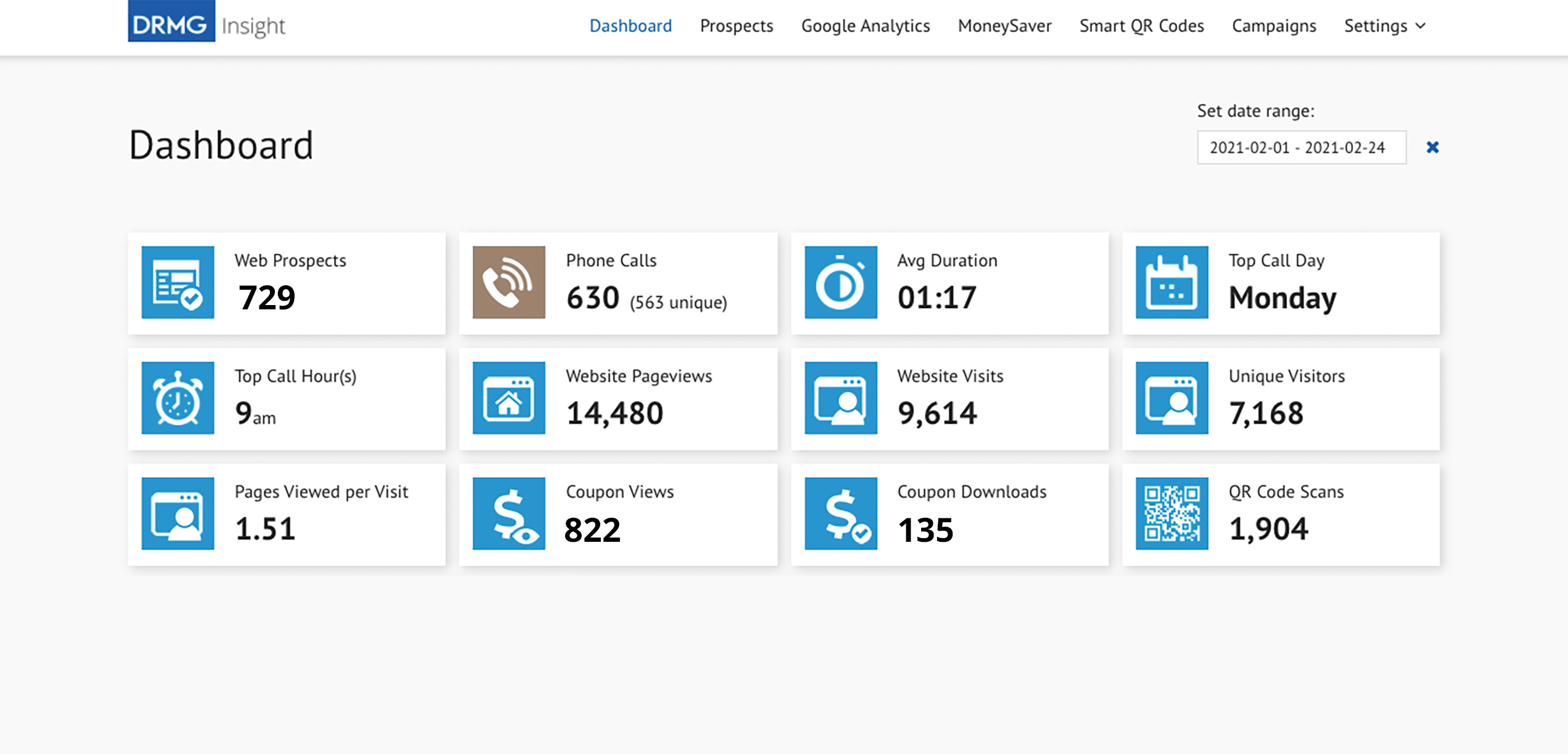 Here are some of the ways DRMG Insight can help:
Monitor conversions from advertising efforts

Monitor performance metrics that highlight ad impact

Pinpoint the location of every QR Code scan, date, time and user details

Unique local or toll-free number for call tracking on every campaign

Access results from unique and engaging QR mobile experiences with video, chat, digital coupons
We hope these tips have helped spark some inspiration for your marketing strategy. Remember, with each marketing platform you utilize, consistency and repetition are vital to its success.
Contact Direct Response Media Group to get started on your home improvement marketing program today.