At some point in time, you must have thought "direct mail will never last" or some variation of that. We're here to say as loud as we can that Direct Mail is in, it's thriving, and it's not going anywhere! Most can agree what a relief it is that Direct Mail integrates very well with digital. By elevating one another with specific programs in place, this allows us to tangibly track Direct Mail Campaigns not only with call tracking but QR scans as well. Companies need to keep this in mind as it allows a person to focus on something tangible vs. digital since we are all aware of how noisy our digital feeds can be these days. More and more consumers are experiencing digital fatigue and this is where your business can get ahead of the pack! I encourage you to continue reading to find out more on how your business can seize the Direct Mail moment!
One cannot deny that there is something to be said about feeling like you're in an exclusive club, not everyone is in it, not everyone knows about it. This is why 44% of consumers love receiving a coupon or discount code via Direct Mail, they know only a select number of consumers will find it in their mailbox. This is where you as a company, or business owner need to leave a lasting impression encouraging customers to come back and if it's not right now, then soon.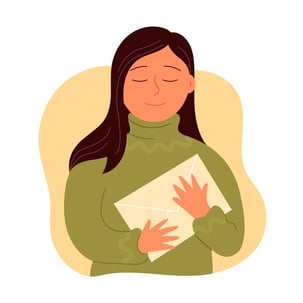 In today's world it's not uncommon that you meet or know someone who does not have a mobile device, but did you know what all consumers have in common? A mailbox… and since a vast majority of mailboxes are home to not just one person, this is where you can and should utilize the opportunity to reach multiple people per household for the price of one, and capitalize on similarities and differences in demographics per household. Depending on the context of the product or service, use your Direct Mail campaigns wisely!
Once you take the above into consideration, we can now look at what the actual Direct Mailer is that companies are reaching for. If you are looking to weigh your options, one would be cost effective such as bulk mail (shared) that will provide you with the quickest turnaround time. The other option (which some companies may prefer) are solo targeted mail that is at a slightly higher price point. Both options allow companies to capitalize on creating a lasting, memorable campaign.
Lastly, it's something we come back to time and time again that cannot be stressed enough about, it's how much Direct Mail can increase your ROI. Direct Mail provides any business the chance to stand out vs. being stuck in a sea of emails. Direct Mail can stand out significantly with 46% of people between 18 and 34 responding the most to letters and envelopes. Any company that would like to expand on their marketing efforts, this is an absolute game changer for them!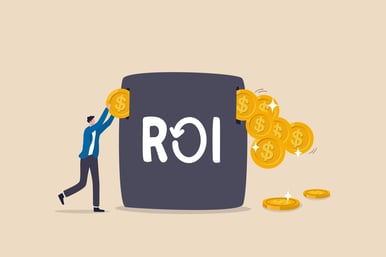 With the right message getting across, it creates a momentum that cannot be ignored. This is why your business needs to keep riding this wave! Our Marketing Consultants are here to help you. Contact us today for the next steps.